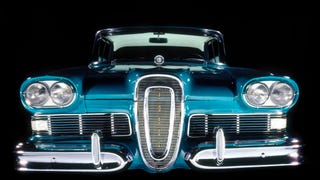 The vast majority of reviews we read are trash. Movie reviews, restaurant reviews—you name it, there's some no-name being paid to write about it. They probably aren't paid much, and you better believe that anyone over the age of 25 reviewing anything is 1) amortizing their lack of a vacation budget with a greasy treadmill of five-star junkets to Beverly Hills and Dubai, or 2) writing reviews as a hobby and most likely doesn't have the authority to advise you on much of anything.
Read the rest over at The Drive…
Alex Roy is the author of the LiveDriveRepeat blog and Editor-at-Large for The Drive. Please follow me on Facebook, Twitter and Instagram.